Google Map laden
Wenn Sie die Map auf dieser Seite sehen möchten, werden personenbezogene Daten an den Betreiber der Karte gesendet und Cookies durch den Betreiber gesetzt.
Daher ist es möglich, dass der Anbieter Ihre Zugriffe speichert und Ihr Verhalten analysieren kann. Die Datenschutzerklärung von Google Maps finden Sie unter: https://policies.google.com/privacy
Legal Disclosure
mpex GmbH headquarters


Information in accordance with section 5 TMG:
mpex GmbH
Werner-Voß-Damm 62
12101 Berlin, Germany

Represented by:
Lars Bräuer
Björn Kutscha
Gregor Rex-Lawatscheck

Contact:
Tel: +49 30 - 780 97 180
Fax: +49 30 - 780 97 181

VAT number:
VAT indentification number in accordance with section 27 a of the
German VAT act: DE 170284169

Register entry:
Entry in Handelsregister

Register Court:
AG Berlin Charlottenburg


Register Number:
HRB 76688

Supervisory body:
Governing body:
Lars Bräuer
Björn Kutscha
Gregor Rex-Lawatscheck

Person responsible for content in accordance with 55 Abs. 2 RStV
Lars Bräuer
Gregor Rex-Lawatscheck

Webdesign by:
4c media GmbH & Co. KG

Disclaimer


Accountability for content

The contents of our pages have been created with the utmost care. However, we cannot guarantee the contents' accuracy, completeness or topicality. According to statutory provisions, we are furthermore responsible for our own content on these web pages. In this context, please note that we are accordingly not obliged to monitor merely the transmitted or saved information of third parties, or investigate circumstances pointing to illegal activity. Our obligations to remove or block the use of information under generally applicable laws remain unaffected by this as per §§ 8 to 10 of the Telemedia Act (TMG).


Accountability for links
Responsibility for the content of external links (to web pages of third parties) lies solely with the operators of the linked pages. No violations were evident to us at the time of linking. Should any legal infringement become known to us, we will remove the respective link immediately.


Copyright
Our web pages and their contents are subject to German copyright law. Unless expressly permitted by law (§ 44a et seq. of the copyright law), every form of utilizing, reproducing or processing works subject to copyright protection on our web pages requires the prior consent of the respective owner of the rights. Individual reproductions of a work are allowed only for private use, so must not serve either directly or indirectly for earnings. Unauthorized utilization of copyrighted works is punishable (§ 106 of the copyright law).


Sales
Diese E-Mail Adresse ist gegen Spam Bots geschützt, Sie muessen Javascript aktivieren, damit Sie die Adresse sehen koennen

General questions
Diese E-Mail Adresse ist gegen Spam Bots geschützt, Sie muessen Javascript aktivieren, damit Sie die Adresse sehen koennen

Business hours
Mon. - Fri. 9:00 AM to 6:00 PM
Managing directors


Lars Bräuer
Björn Kutscha
Gregor Rex-Lawatscheck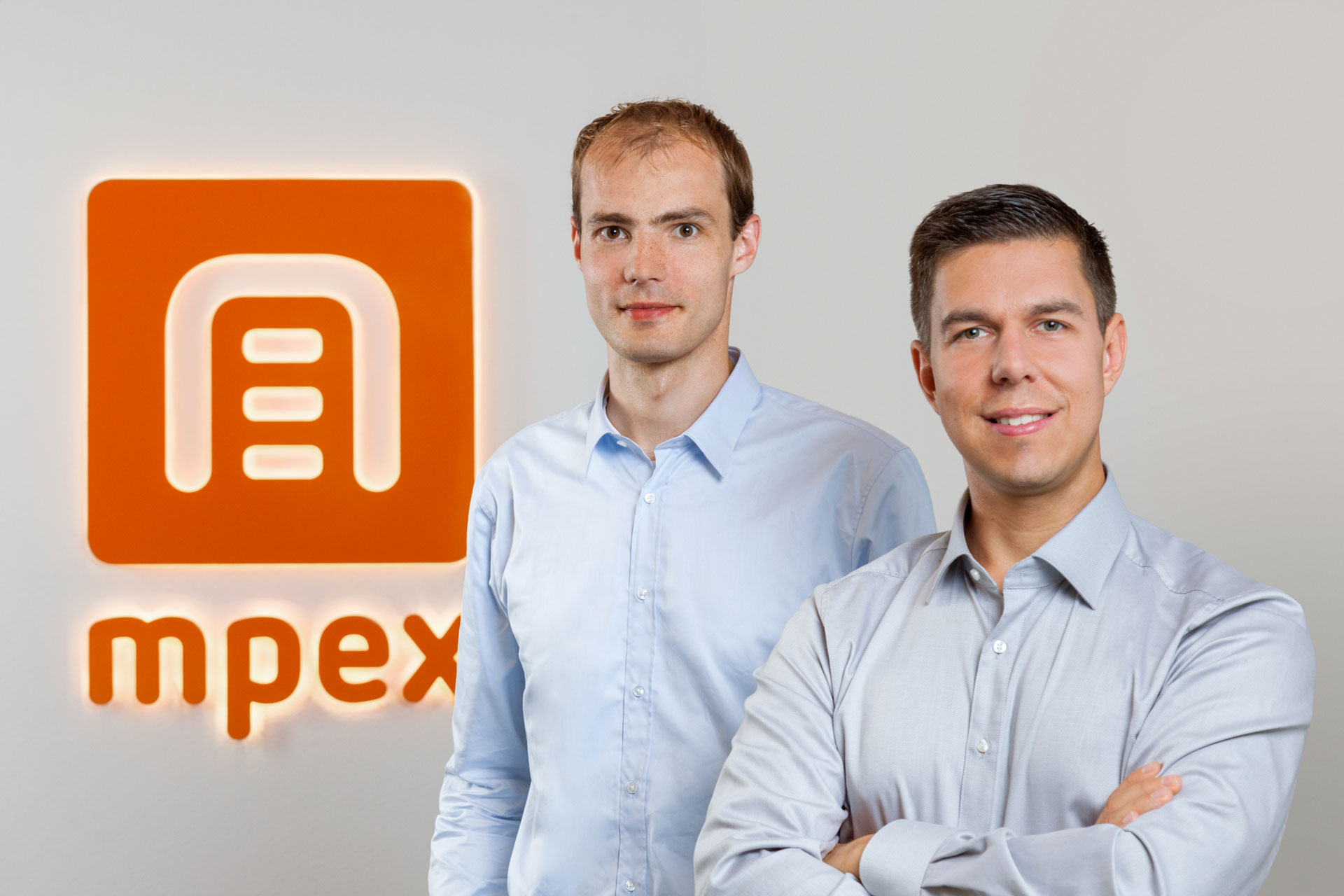 Would you like to learn more about us and our services? Get to know us in a personal chat!
| | |
| --- | --- |
| Telephone: | +49 30 780 97 180 |
| Email: | info@mpex.de |
Our website may be used without entering personal information. Different rules may apply to certain services on our site, however, and are explained separately below. We collect personal information from you (e.g. name, address, email address, telephone number, etc.) in accordance with the provisions of German data protection statutes. Information is considered personal if it can be associated exclusively to a specific natural person. The legal framework for data protection may be found in the German Federal Data Protection Act (BDSG) and the Telemedia Act (TMG). The provisions below serve to provide information as to the manner, extent and purpose for collecting, using and processing personal information by the provider.
mpex GmbH
+49 30 780 97 180
This e-mail adress is protected against spam bots, please activate javascript to see the address.
Please be aware that data transfer via the internet is subject to security risks and, therefore, complete protection against third-party access to transferred data cannot be ensured.
Data Protection Officer
If you have any questions regarding the processing of your personal data, you can contact our external data protection officer who is also available in case of requests for information, requests or complaints:
mpex GmbH
z.H. Datenschutzbeauftragter
Werner-Voß-Damm 62, 12101 Berlin
Mail: This e-mail adress is protected against spam bots, please activate javascript to see the address.

Use of Google Analytics with anonymization
Our website uses Google Analytics, a web analysis service from Google Inc., 1600 Amphitheatre Parkway, Mountain View, CA 94043 USA, hereinafter referred to as "Google". Google Analytics employs so-called "cookies", text files that are stored to your computer in order to facilitate an analysis of your use of the site. The information generated by these cookies, such as time, place and frequency of your visits to our site, including your IP address, is transmitted to Google's location in the US and stored there. In using Google Analytics our website employs the extension, "_gat._anonymizeIp". In doing so, Google abbreviates and thereby anonymizes your IP address before transferring it from member states of the European Union or signatory states to the Agreement on the European Economic Area. Google uses this information to analyze your use of our site, to compile reports for us on internet activity and to provide other services relating to website and internet use. Google may also transfer this information to third parties where required to do so by law or where such third parties process this data on Google's behalf. Google states that it will in never associate your IP address with other data held by Google. You can prevent cookies from being installed by adjusting the settings on your browser software accordingly. You should be aware, however, that by doing so you may not be able to make full use of all the functions of our website. Furthermore, Google offers a deactivation add-on for most current browsers that provides you with more control over what data Google can collect on websites you access. The add-on tells the JavaScript (ga.js) used by Google Analytics not to transmit any information about website visits to Google Analytics. However, the browser deactivation add-on offered by Google Analytics does not prevent information from being transmitted to us or to other web analysis services we may engage. You can find additional information on how to install the browser add-on at the following link: https://tools.google.com/dlpage/gaoptout?hl=de
Data protection declaration for the use of YouTube
Our website uses plugins from the Google-operated YouTube website. The operator of the site is YouTube, LLC, 901 Cherry Ave., San Bruno, CA 94066, USA. If you visit one of our pages that includes a YouTube plugin, a connection to the YouTube servers is established. This informs the YouTube server about which of our pages you have visited. If you are logged into your YouTube account, you enable YouTube to assign your browsing behaviour directly to your personal profile. You can prevent this by logging out of your YouTube account. Further information on the handling of user data can be found in the YouTube data protection statement at https://www.google.de/intl/de/policies/privacy
Information/Cancellation/Deletion
On the basis of the Federal Data Protection Act, you may contact us at no cost if you have questions relating to the collection, processing or use of your personal information, if you wish to request the correction, blocking or deletion of the same, or if you wish to cancel explicitly granted consent. Please note that you have the right to have incorrect data corrected or to have personal data deleted, where such claim is not barred by any legal obligation to retain this data.
Cookies
Our website makes use of so-called cookies in order to recognize repeat use of our website by the same user/internet connection subscriber. Cookies are small text files that your internet browser downloads and stores on your computer. They are used to improve our website and services. In most cases these are so-called "session cookies" that are deleted once you leave our website. To an extent, however, these cookies also pass along information used to automatically recognize you. Recognition occurs through an IP address saved to the cookies. The information thereby obtained is used to improve our services and to expedite your access to the website. You can prevent cookies from being installed by adjusting the settings on your browser software accordingly. You should be aware, however, that by doing so you may not be able to make full use of all the functions of our website.
Server Data
For technical reasons, data such as the following, which your internet browser transmits to us or to our web space provider (so called server log files), is collected: - type and version of the browser you use - operating system - websites that linked you to our site (referrer URL) - websites that you visit - date and time of your visit - your Internet Protocol (IP) address. This anonymous data is stored separately from any personal information you may have provided, thereby making it impossible to connect it to any particular person. The data is used for statistical purposes in order to improve our website and services.
Contact options
If the user contacts us via the contact form, personal data will be collected by us. By transferring information via the contact form, the user automatically and freely gives consent to the collection, storing and processing of his/her data. The data obtained from the user is processed exclusively for the purpose of responding to the user's query. No personal data is passed on to any third parties, and no data is used in any context other than the response to the user's query. The user has the right to oppose the processing of his/her data. This does not affect the user's right to information on, limitation, correction and deletion of his/her data, subject to proof of identity. In such cases the user will be asked to contact us.
Parts of this Data Privacy Policy Statement are provided by the Law Offices of Weiß & Partner